Airdrop Rating 9.5. Get 0.5 EURS and convert to ETH/BTC right away!
EURS Stablecoin - Round 2
join airdrop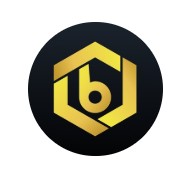 Bitrue Round 2
Bitrue exchange is a forward-thinking cryptocurrency exchange platform dedicated to providing the most trustworthy digital asset management services in a simple, efficient and secure manner. Launched in 2018, Bitrue is a global company with a vision in providing both novice and advanced traders a simple, yet highly secure and efficient environment to manage digital assets in a better way. The company was built by a good mix of digital finance experts, cybersecurity specialists and blockchain developers, who share the same passion of redefining crypto trading experiences. Bitrue has offices in the U.S. and the Asia Pacific. Bitrue exchange has been featured by Nasdaq.com.
Airdrop Details
Token Given
Est. Value $
Token Type
Time Left
Added At
5
0.30
ETH
ENDED
Dec. 9, 2019
Receive free 5 BTR tokens with
Bitrue Round 2 Airdrop

Oops, Too late! This airdrop is already closed.

Looking for new airdrops?

Visit our main airdrops page or feed page.


Bitrue Airdrop Round 2 is worth 5 $BTR tokens. Share your referral link to earn 1 $BTR token for every referral.
How to join
1. Start the Bitrue Airdrop Telegram Bot. 
2. Join Bitrue on Telegram. 
3. Join Crypto Adventure on Telegram. 
4. Follow Bitrue & Crypto Adventure on Twitter. 
5. Like & Retweet this Tweet. 
6. Submit your Ethereum wallet address and other details to Telegram Bot. 
7. Share your referral link to earn 1 $BTR tokens for every referral. 
Remember to join our Telegram channel and follow us on Twitter to receive new airdrops!
About BITRUE ROUND 2
Recommended!
Make sure to join all our Exclusive & Premium airdrops: