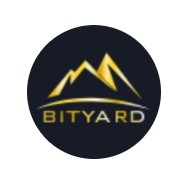 Bityard
Bityard is the world's leading cryptocurrency contracts exchange. Headquartered in Singapore, they provide safe, easy, and fast crypto asset trading services in more than 150 countries with safe, easy and fast digital asset trading services.
Airdrop Rating
"This is an awesome airdrop, you can start earning by a new style, very easy to claim also you can earn by referral program"
9.0 / 10
Airdrop Details
Token Given
Est. Value $
Token Type
Time Left
Added At
16
16
ETH
28 days
April 7, 2020
Receive free 16 BYDs tokens with
Bityard Airdrop
Recommended!
Make sure to join all our Exclusive & Premium airdrops: