Airdrop Rating 9.5. Get 0.5 EURS and convert to ETH/BTC right away!
EURS Stablecoin - Round 2
join airdrop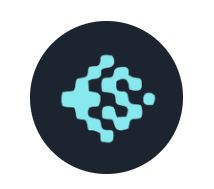 BCEDEX
BCEDEX is a community controlled exchange. Platform providing beginner and advanced traders, investors and institutions with a user-friendly crypto exchange that combines best practices by merging elements of centralised and decentralised trading platforms.
Airdrop Rating
"No hassle and easy completion of airdrop tasks. For referral: To create a referral link just replace our Telegram username with yours at the end of form URL!"
8.5 / 10
Airdrop Details
Token Given
Est. Value $
Time Left
Added At
12000
12 + referral
ENDED
Dec. 3, 2018
Receive free 12000 BCDX tokens with
BCEDEX Airdrop

Oops, Too late! This airdrop is already closed.

Looking for new airdrops?

Visit our main airdrops page or feed page.


Remember to join our Telegram channel and follow us on Twitter to receive new airdrops!
Recommended!
Make sure to join all our Exclusive & Premium airdrops: