Receive free 1000 VREX tokens (~$10). Only easy social tasks required.
Veron
join airdrop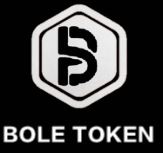 BoleToken
Bole Token (BLC) belongs to Versailles, a famous French high-tech enterprise. It is an eco-platform of token mechanism designed for commodity trading based on point-to-point network technology of block chains and distributed books. The platform uses block chain technology to create smart App, which integrates consumption, games, pets and foreign exchange hedging. It realizes the circulation and docking of Bole tokens with mainstream currencies and provides users with trading services including currency trading, currency trading and other derivatives based on tokens.
Airdrop Rating
"Limited to 15000 participants only."
8.5 / 10
Airdrop Details
Token Given
Est. Value $
Time Left
Added At
700
15
12 days
Aug. 16, 2019
Receive free 700 BLC tokens with
BoleToken Airdrop
Recommended!
Make sure to join all our Exclusive & Premium airdrops: