Receive free 7 FCT tokens(~$2). Easy tasks.
FirmaChain
join airdrop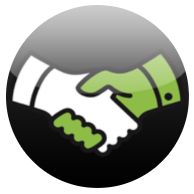 Easy Feedback Token
Easy Feedback Token "EFT" was created to reward people who from EasyFeedback.com communicate useful and private feedback to improve products, services and processes of companies and institutions.
Airdrop Rating
"Your email should be the same as the one you used to do the whitelist."
8.0 / 10
Airdrop Details
Token Given
Est. Value $
Token Type
Time Left
Added At
100
5 + referral
ETH
15 days
Sept. 3, 2019
Receive free 100 EFT tokens with
Easy Feedback Token Airdrop
Recommended!
Make sure to join all our Exclusive & Premium airdrops: