Airdrop Rating 9.5. Get 0.5 EURS and convert to ETH/BTC right away!
EURS Stablecoin - Round 2
join airdrop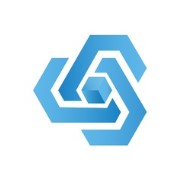 Prometheus
Prometheus platform enables the integration between the part of the business process and blockchain technology. They have created a fully functional MVP, which will be a base for their platform. It allows the user to connect to the database through a few clicks, select a table and column to transfer to a blockchain, select the type of blockchain (Prometheus, Ethereum, Cardano, Stellar...) and choose whether the action will be performed only once or repetitively. Prometheus is airdropping a total of 10,000,000 PRO tokens to all airdrop participants. Complete simple social tasks and submit your details to the airdrop page to receive 130 PRO tokens. Also get 30 PRO for each referral.
Airdrop Rating
"Easy airdrop with good value"
8.0 / 10
Airdrop Details
Token Given
Est. Value $
Token Type
Time Left
Added At
130
13
ETH
ENDED
Dec. 19, 2019
Receive free 130 PRO tokens with
Prometheus Airdrop

Oops, Too late! This airdrop is already closed.

Looking for new airdrops?

Visit our main airdrops page or feed page.


Remember to join our Telegram channel and follow us on Twitter to receive new airdrops!
More about Prometheus
Recommended!
Make sure to join all our Exclusive & Premium airdrops: