CRYPTOENTER airdrop. Listed on exchanges!
CRYPTOENTER
join airdrop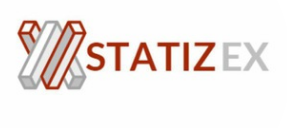 Statizex
Statizex(STAT) trading platform is a complex method that allows to simplify work on exchange at lowest fees, and decrease losses in case of unsuccessful trades. Statizex (STAT) creates the necessary conditions for transparency, convenience and simplicity with minimal risks for traders. Fast and reasonable cryptocurrency deposit/withdrawals increases the likelihood of its introduction into everyday life by dropping the barriers to entering cryptology. With the Statizex trading platform risks associated with trading are falling, allowing traders to save finances in case of errors. In this document you will be acquainted with the features of the Statizex trading platform.
Airdrop Rating
"Airdrop supply 7,500,000 STAT Tokens. Distribution 3 months after the sale phase. Tokens will be distributed automatically to your provided ETH wallet."
9.0 / 10
Airdrop Details
Token Given
Est. Value $
Token Type
Time Left
Added At
150
15 + referral
ETH
ENDED
Sept. 24, 2019
Receive free 150 STAT tokens with
Statizex Airdrop

Oops, Too late! This airdrop is already closed.

Looking for new airdrops?

Visit our main airdrops page or feed page.


Remember to join our Telegram channel and follow us on Twitter to receive new airdrops!
Statizex's Video
Recommended!
Make sure to join all our Exclusive & Premium airdrops: